MoJo Promotions stock a outstanding collection of personalised atlas, all tailored to be custom printed with your message. Atlas provide a excellent way to make clear your requirements. The goodwill created by personalised atlas is guaranteed to ensure your advertising needs are met. Our catalogue includes - AA Road Atlas of Europes and AA Motorist's Atlas to mention but a few. All of our items can be personalised to suit your targets, please contact us for more information.
Atlas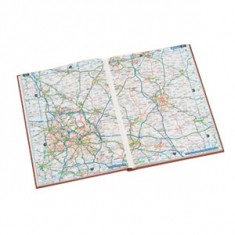 AA Motorist's Atlas in recycled leather. 3.9 miles to 1". Hand made in the UK.
£13.56 on 250+ (MQ 25)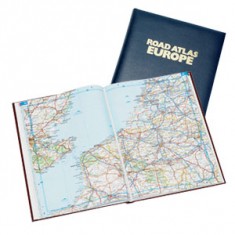 AA Road Atlas of Europe in recycled leather. Handmade in the UK.
£14.92 on 250+ (MQ 25)