Promotional Advent Calendars
88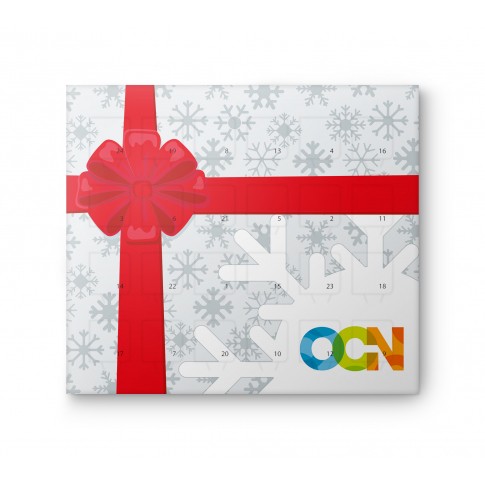 Get ready for the festive season with our custom printed Advent Calendar. Personalised with your design and filled with 24 luxury chocolates, this item is full of festive cheer and the perfect count down to Christmas. 
Freestanding chocolate desktop advent calendar, manufactured entirely in the UK containing 24 pieces of chocolate embossed with a seasonal motif. Create your own fully customised design or choose from a selection of standard designs. Inner window can be printed POA.
Spread the festive cheer with this Christmas countdown. 
"Full colour festivities...
Advent Calendar: Printed in full colour with 24 luxury chocolates with seasonal designs for that festive feeling."
100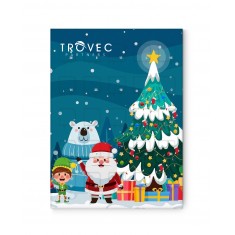 Traditional, undersized A4 Advent Calendar filled with 25 pieces of Belgian milk chocolate. The outer sides are custom printed with your design in full colour as standard, and the inner windows can also be personalised (POA). With wall hanging indent on the back.
This product has been added to our portfolio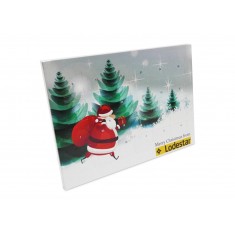 Make your customers smile this Christmas, without breaking the bank, with our Value Advent Calendar. This European made Advent Calendar offers great value and a choice of 8 standard designs. Customised with your logo in 1 or 2 spot colours to the front. Contains 24 pieces of delicious German made chocolate with a minimum of 30% cocoa, each embossed with a standard seasonal motif. With a hanging clip and supporting foot stand.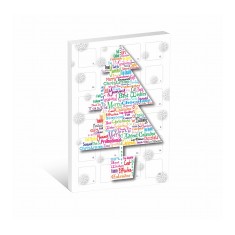 Containing 75g of luxury milk chocolate, this Mini Advent Calendar is a great desktop seasonal gift with a stand incorporated into the back! Printed in full colour, as standard, onto 270gsm high quality food grade card with either your own design or one of our standard templates and supplied individually shrink wrapped this product will make a great Christmas gift!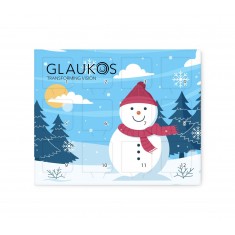 We all know how the tune goes... and why not celebrate the 12 Days of Christmas with this freestanding chocolate Advent Calendar. Manufactured entirely in the UK containing 12 pieces of luxury chocolate each embossed with a seasonal motif. Create your own fully customised design or add your logo to a standard template.
Portfolio
We love this product because it comes in loads of stock designs to just place your logo onto like this one! Or if you have the time, why not have an all over custom print instead.
Promotional Advent Calendars? Whether counting down to Christmas, a company event or the boss' birthday, our Promotional Advent Calendars make a great personalised and tasty gift.
Our range of advent calendars can be customised to your brand, with printing to the full outer face and even the inside of the doors available! With a variety of sizes and themes, you can count down to the big event with a tasty treat each day, as our advent calendars are supplied with luxury Belgian chocolates. This item is a fun giveaway, with the option of printing your design or choosing from a selection of standard designs.
We think our custom printed 12 Day of Christmas Advent Calendar is the perfect advent calendar, as it's different to the usual 24 day advent calendar and fits perfectly on your desk! Available with standard shaped chocolates making it a fantastic all year gift, or make it festive with Christmas shaped luxury chocolates for the perfect yuletide promotional item. Despite its size, this calendar has great branding potential with 100% coverage, making it an effective promotional and festive gift.
Advent calendars make a great festive gift for everyone young and old to enjoy. So, give our sales team a call so we can find your perfect festive treat.