Promotional Advent Calendars
77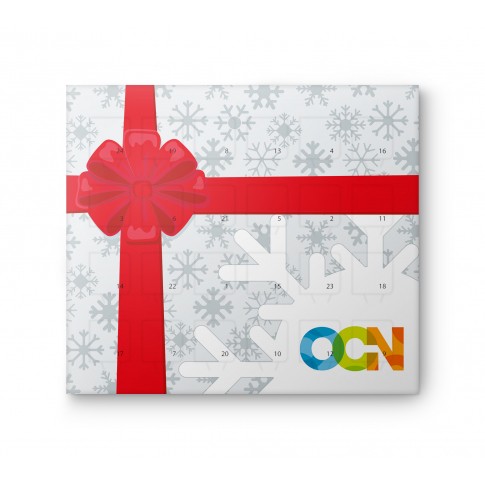 Get ready for the festive season with our custom printed Advent Calendar. Personalised with your design and filled with 24 luxury chocolates, this item is full of festive cheer and the perfect count down to Christmas. 
Freestanding chocolate desktop advent calendar, manufactured entirely in the UK containing 24 pieces of chocolate embossed with a seasonal motif. Create your own fully customised design or choose from a selection of standard designs. Inner window can be printed POA.
Spread the festive cheer with this Christmas countdown. 
"Full colour festivities...
Advent Calendar: Printed in full colour with 24 luxury chocolates with seasonal designs for that festive feeling."
88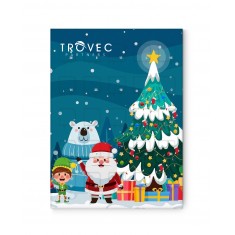 Traditional, undersized A4 Advent Calendar filled with 25 pieces of Belgian milk chocolate. The outer sides are custom printed with your design in full colour as standard, and the inner windows can also be personalised (POA). With wall hanging indent on the back.
This product has been added to our portfolio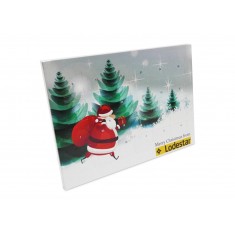 Make your customers smile this Christmas, without breaking the bank, with our Value Advent Calendar. This European made Advent Calendar offers great value and a choice of 8 standard designs. Customised with your logo in 1 or 2 spot colours to the front. Contains 24 pieces of delicious German made chocolate with a minimum of 30% cocoa, each embossed with a standard seasonal motif. With a hanging clip and supporting foot stand.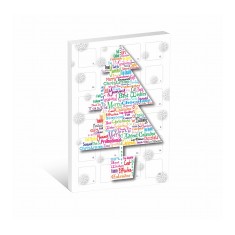 Containing 75g of luxury milk chocolate, this Mini Advent Calendar is a great desktop seasonal gift with a stand incorporated into the back! Printed in full colour, as standard, onto 270gsm high quality food grade card with either your own design or one of our standard templates and supplied individually shrink wrapped this product will make a great Christmas gift!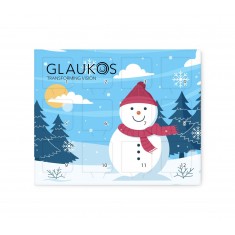 We all know how the tune goes... and why not celebrate the 12 Days of Christmas with this freestanding chocolate Advent Calendar. Manufactured entirely in the UK containing 12 pieces of luxury chocolate each embossed with a seasonal motif. Create your own fully customised design or add your logo to a standard template.
Portfolio
We love this product because it comes in loads of stock designs to just place your logo onto like this one! Or if you have the time, why not have an all over custom print instead.
Promotional Advent Calendars? MoJo Promotions provide a outstanding collection of personalised advent calendars, all designed to be custom printed with your company name. Advent Calendars provide a wonderful way to display your message. The fun and practical features held by personalised advent calendars is guaranteed to ensure your advertising needs are met. Our selection includes - Value Advent Calendars, A4 Advent Calendars, Advent Calendars and Mini Advent Calendars as well as many more. All of our merchandise can be customised to suit your aims, please contact us for more information.