Promotional Hip Flasks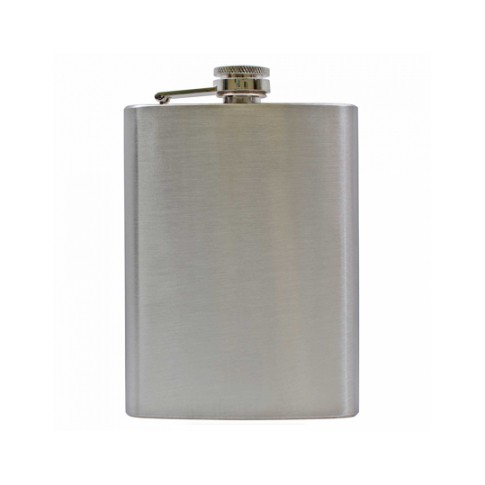 Cheers! Take a sip en route! Hip flask made of stainless steel with a safety twist cap and a capacity of 104 ml. The ideal present on which your logo will be laser engraved. Each hip flask is packed in a single cardboard box.
"Stainless steel, twist cap...
Stainless Steel Hip Flask: Laser engraved and individually packed for the perfect present for anyone."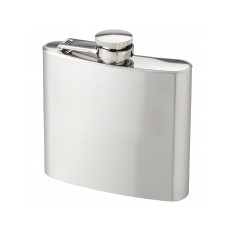 The ideal executive gift for any whiskey connoisseur, our Alton Hip Flask comes with a brushed steel finish, and can be engraved with your design for the highest quality promotional item. This durable single wall hip flask comes with a capacity of 175ml, and can also be printed up to 4 spot colours, with your branded product coming in a gift box as standard.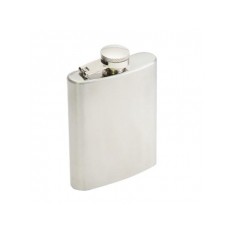 Take a sip on the go with our custom printed Scottsdale Hip Flask! 3.5oz stainless steel pocket hip flask with large personalisation area, perfect for Universities, Bars and Clubs. Your design is engraved for a hard wearing and high quality finish. Supplied in individual card boxes.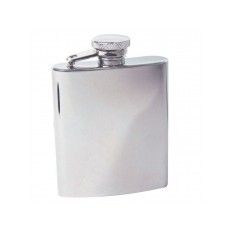 Stainless Steel Hip Flask 3 oz with cap top.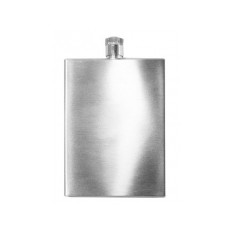 Enjoy a drink on the move in our premium Slimline Hip Flask, and then stow it safely in a pocket where no one will be able to detect its presence, due to its slim design! With a 3oz capacity and elegant shape, this hip flask is perfectly proportioned to fit into an inside jacket pocket. Supplied individually gift boxed as standard.
Promotional Hip Flasks? MoJo Promotions produce a splendid variety of personalised hip flasks, all intended to be custom printed with your information. Hip Flasks provide a fantastic way to make clear your design. The fun and practical features held by personalised hip flasks is bound to ensure your marketing objectives are met. Our range includes - Alton Hip Flasks, Stainless Steel Hip Flasks, Stainless Steel Hip Flasks and Slimline Hip Flasks to mention but a few. All of our merchandise can be printed to suit your goals, please contact us for more information.