Promotional Rock Sticks
This product has been added to our portfolio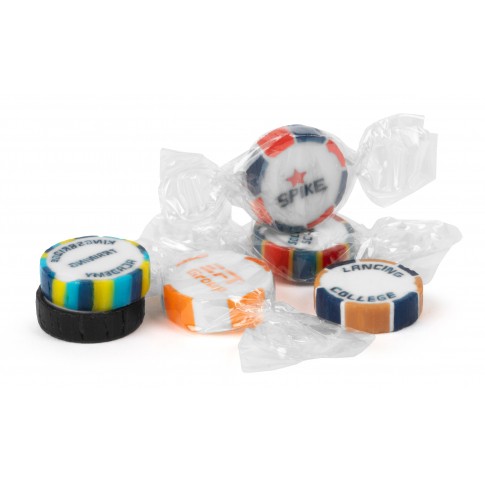 From £625.00, Min Qty 5000.
Promotional sweets make for great give away products! Get your brand noticed with our personalised Rock Sweets. Hand made here in the UK, these individually cello-wrapped pieces of traditional rock can be made with up to 16 upper case letters running through the centre. Available with multi-stripe or solid outerside which can be tailored to match your brand. Large choice of standard and unusual flavours available!
"Sweet touch...
Rock Sweets: Simple messages combined with your choice of standard or unusual flavours. Brilliant for giveaways!"
This product has been added to our portfolio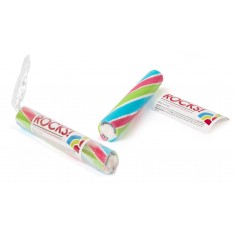 Traditional stick of rock, cello wrapped in a variety of fruit/mint flavours. Your choice of up to 18 upper case letters or simple logo through middle. Supplied with a full colour printed label as standard.
Promotional Rock Sticks? MoJo Promotions produce a outstanding catalogue of personalised rock sticks, all tailored to be custom printed with your brand. Rock Sticks provide a first class way to support your design. The goodwill created by personalised rock sticks is ensured to ensure your promotional aims are met. Our range includes - Rock Sweets and Rock Sticks. All of our products can be branded to suit your ideas, please contact us for more information.