Promotional Matchboxes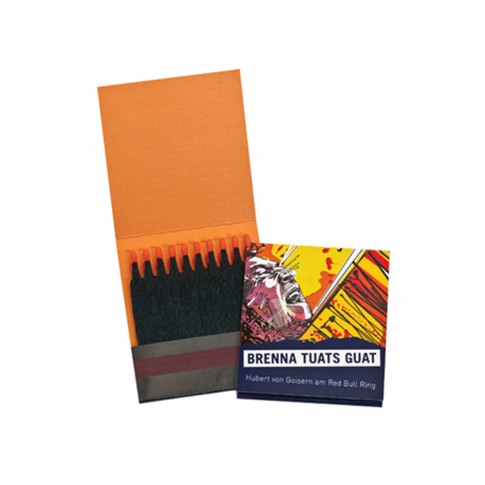 Set your promotion alight with our custom printed Matchbook. Classic flip up style matchbook containing 10 matches, printed with your design in full colour to all of the outer sides as standard. Perfect for pubs, bars and hotels. Various other sizes and styles available, please ask for more details.
"Flip style fire starter...
Matchbook: 10 matches with 100% full colour print coverage, this product has optimum branding potential."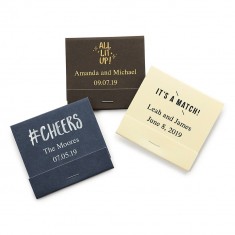 Great to keep in your pocket in case of an emergency, our branded Matchbook Medium offers a quick delivery alternative to our standard matches. Containing 15 matches with white sticks and red heads, the cover is foil blocked with your design. Perfect for pubs, bars and hotels.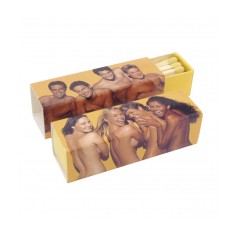 This rectangular matchbox contains approximately 18 matches, can be foil blocked with your design and is a great product for bars and pubs. Can also be printed, P.O.A
Light up your cigar, cigarette or candles with our custom printed Cigar Matches. Printed with your design to 3 sides of the box as standard, these extra long matches are supplied with different coloured matched heads. Ideal for bars, pubs and clubs. Approximately 15 matches per box.
Promotional Matchboxes? Still love the feeling or striking a match to light your next cigar or cosy fire? We're sure you're not the only ones! That's why we put together a selection of promotional matchboxes that can all be customised with your design.
If you're looking for a compact box to giveaway to clients, try our custom printed Rectangular Matchbox. The small rectangular box is easy to store and compact enough to hand out to you clients as they leave your restaurant or bar. These match boxes come foil blocked with your design for a smart, premium finish that your customers won't want to throw away even after they've use all the matches inside.
Whether you're looking for a matchbox printed top to bottom with your design or traditional style matchbox customised with your design, there is something to suit every budget. Matchboxes make a great giveaway item for any bars, clubs, hotels or restaurants as they are small and easy to giveaway. Plus, it is quite satisfying to strike your match to light up your next fire or a cigarette and we're sure your customers will love them for that traditional feel.
Use our quote basket to find out how much it will cost to your very own custom printed matchboxes.