Promotional Balloons
8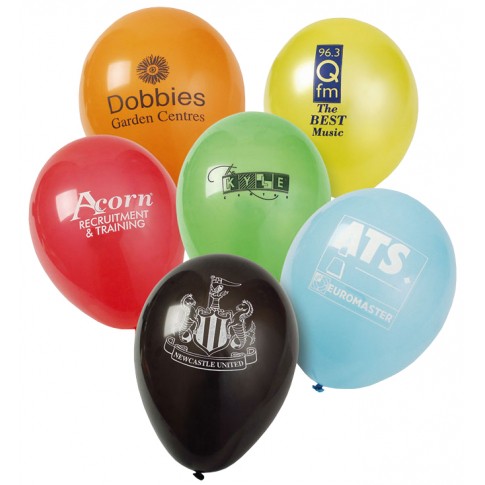 Keep your promotion a head above the competition with our custom printed 12" Round Balloon. Brilliant give away at any event and perfect for entertaining children. 
Screen printed balloons. Accessories available at extra charge : Valves, ribbon, cups and sticks etc. We can also arrange helium for you. Metallic balloons available. Other sizes available, details on request. Prices per 1000.
Keep your promotions bobbing above the crowds with this balloon. 
"Customisable fun...
12" Round Balloon: Personalise your balloon with ribbons, cups or sticks or go metallic. Brilliant for any event."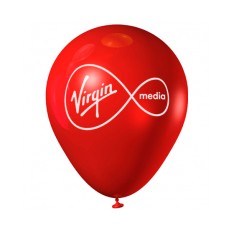 10" latex balloon printed in 1 colour on 1 side. Can be printed in up to 5 colours on 2 sides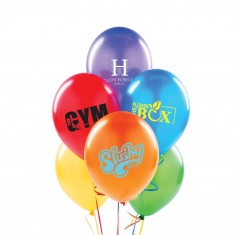 A great promotional item, our custom printed Laseround Balloons are ideal for anyone looking to maximise their brand exposure. Printed with a maximum of 1 spot colour to 4 sides of the balloon, everyone is sure to see your design no matter where they stand! Different design to each side is also available, POA.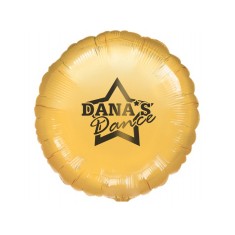 18" Foil Balloons that are custom printed with your design to 1 side as standard (Printing both sides available POA) Prices based on Silver foil balloons, coloured balloon options also available at additional cost.
Promotional Balloons? We supply a range custom printed balloons ready to be personalised with your design. Promotional balloons are great way to attract attention and display your message. We also supply helium rental, valves and ribbons for our balloons. Please contact us for more information.
When it comes to elevating your promotion miles above your competition, we have a excellent range of personalised balloons to help you get there.
Here at MoJo, one of our favourite custom printed balloons is the 12" Round Balloon. Available in an magnificent array of colours and available with plenty of additional extra to help keep your promotion around, this is one of our most versatile in the range. With your design branded to the balloon, they are fun to play with, a great decoration and sure to be seen bobbing above all the other promotions in your event.
Custom printed balloons are an exceptional way to make your message fun and colourful. They can be either blown up by your customers as a competition or filled with helium to keep them bobbing around long after your exhibition is over. These products are also incredibly versatile as they can be used at everything from company trade shows to decorate a stall to pub and hotel venues to celebrate a party or anniversary. Everybody loves to mess around with balloons, it's never been easy to make your promotions entertaining to all.
Give our sales team a call today and we can help you find the best balloon for your event.