Nike is a world leading brand, recognised internationally for its fusion of cutting edge fashion with high performance sportswear. So creating a promotional range for you to browse was a no brainer for Team MoJo! From hats to t-shirts to bags and more, you can be guaranteed top of the line quality that looks as fantastic on the street as it does when you're sweating it out on the race track. And whilst you're turning heads, why not co-brand your merchandise with your own logo and design? We can embroider your items for premium, long lasting brand exposure. What are you waiting for? Just do it!
Clothing Brands Categories
Nike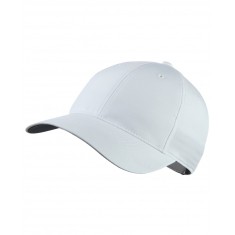 Official Product. 225gsm. 88% polyester, 12% spandex. 6 panel design. Snaggle closure.
£11.11 on 100+ (MQ 25)
Official Nike product. 100% polyester. Fashionable fit. UV protection up to 30UPF.
£26.29 on 250+ (MQ 25)