For branded convenient, reusable drinkware, we have one word for your: Stojo. Using FDA certified silicone to create travel mugs that collapse down into a handbag-friendly (or even pocket friendly!) size, Stojo represents the latest step in ditching single-use plastics in the urban environment. Available in an exceptional range of colours, the Stojo Pocket Cups can be personalised for an incredible piece of merchandise that everyone will want. Level up your drinking experience, and call us today about the Stojo Collapsible Pocket Cup.
Stojo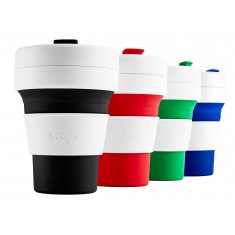 Compact design. Silicone material. Leak-proof closure. Personalised to the grip.
£7.14 on 250+ (MQ 50)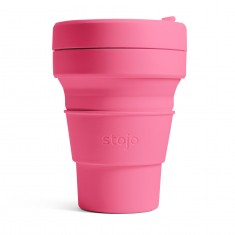 Same fantastic Stojo compact design in new contemporary colours. Personalised to the grip.
£8.91 on 250+ (MQ 100)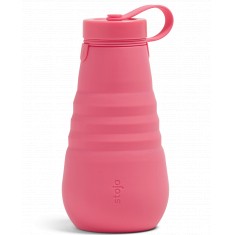 Made from silicone. 500ml capacity. Available in a range of colours
£14.94 on 250+ (MQ 100)