What says 'British Seaside Holiday' more than a stick of rock? Well, good news, now you can take people back to these memories with your own promotional Rock Sticks (plus, they're tasty too!). Hand out at events or stock up your gift store, promotional rock sticks are long lasting sweets that have certainly got that retro style. All of our branded rock sticks are individually made meaning you can customise the inside message and, since they all come in a huge variety of colours, you'll make sure your customers have choice when it comes to choosing their favourite flavour for their customised rock stick.
Read More...
In search of a little taste of this holiday memory? We supply personalised Rock Sweets which are individual piece of rock that can have words placed inside the rock. Hand rolled here in the UK and then individually wrapped, these sweets are great for exhibitions or events as you can just leave them on the table for guests to help themselves. Remember how long it used to take to eat a stick of rock? Our customised Rock Sticks are great for keeping the candy around! With your design rolled into the actual candy and supplied with a wrapper than cello wrapped, these are great items for gift stores.
Making a pack of promotional items for your event? Why not pop your best products into an ideas board to keep them all together?
Rock Sticks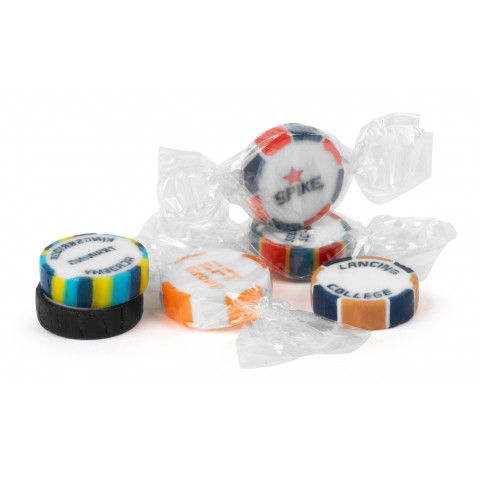 UK made. Individually cello wrapped. Plenty of colour and flavour options.
£560.00 on 5000+ (MQ 5000)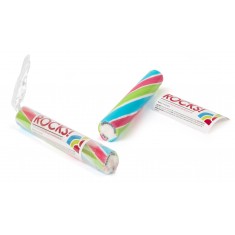 Full colour label. Cello wrapped. Variety of fruit or mint flavours.
£1.28 on 500+ (MQ 500)