MoJo Promotions hold a exceptional selection of personalised blanket products, all created to be custom printed with your requirements. Blanket Products provide a fantastic way to show off your brand. The fun and practical features held by personalised blanket products is sure enough to ensure your promotional aspirations are met. Our collection includes - Travel Blankets, Foldable Fleece Picnic Blankets and Digitally Printed Fleece Blankets. All of our merchandise can be personalised to suit your wishes, please contact us for more information.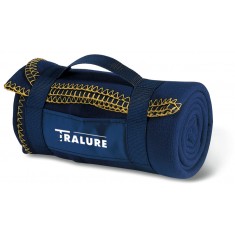 Fleece blanket & nylon handle. 195gr/m2 fleece. Embroidered design.
£6.32 on 250+ (MQ 100)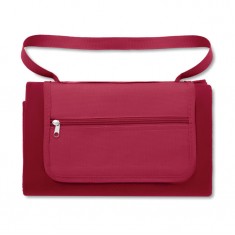 Our custom branded Foldable Fleece Picnic Blanket is the perfect item for the..
£9.27 on 250+ (MQ 25)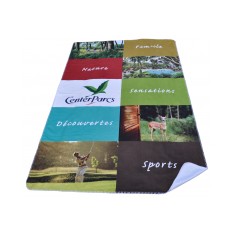 Whether enjoying a warm Summer picnic or a cold Winter's night, our personalis..
£13.89 on 250+ (MQ 100)