Snap, crackle and pop. Promotional Popping Candy is fun for all the family and a excellent way to get people excited about your giveaways. Full of childhood memories and fun for all the family, personalised popping candy is a great alternative to traditional sweets or chocolates. We have chosen both of the custom printed popping candy products in this category to offer both great value and a more premium option. With a whole variety of flavours available and both these customised products with a full colour print, their is great branding potential and you can make your designs as colourful as you like.
Read More...
Give out one of our personalised Popping Candy Sachets for a fun sugary handout to everyone in the streets. Filled with 2 grams of popping candy in either lemon or raspberry flavour with 100% coverage to the entire outer sides of the packaging so your branding will be seen by plenty. Looking for something the customers are likely to keep once the candy is gone? Our customised Popping Candy Tins are supplied in a part recycled aluminium metal tin which you can stash paper clips or even your buttons and other bits and bobs from your desk.
Ready to make your promotional messages pop? Give our sales team a call today.
Popping Candy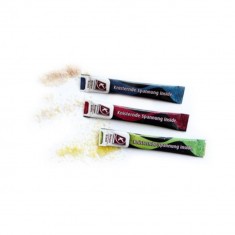 Bespoke design. 100% branding coverage. Lemon or raspberry flavour. 2g sachets.
£0.26 on 20000+ (MQ 20000)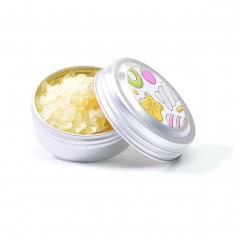 Part recycled tin. 100% recyclable. Cola or strawberry flavour. Branded full colour.
£1.04 on 250+ (MQ 50)