Our customised pilot cases are sturdy and spacious, providing a safe and practical carrying solution. You can rest assured that your documents will not get damaged easily while stored in our pilot cases and locks provide an extra measure for security. Please browse our range below or contact us with your requirements.
Business & Computing Bags Categories
Pilot Cases
Various compartments & pockets. Made from DuraSkin synthetic leather.
£27.27 on 250+ (MQ 25)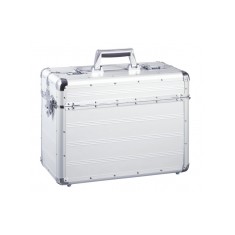 Strong aluminium Pilots case with large main compartment and carry handle.
£44.98 on 250+ (MQ 50)